The most exciting trip of the year: Benidorm, a town to enjoy at all hours. At night-time, there is as much going on outside the clubs as inside them, especially in the summer months. Want to join us?
There are more than 150 pubs and discos where you can dance, laugh, have a few drinks and make new friends until dawn. The atmosphere, music, people, entertainment shows, go-go dancers… it's all non-stop fun. Only you decide when the party is over.
Please, read on:
* WHEN: Saturday, October 27th.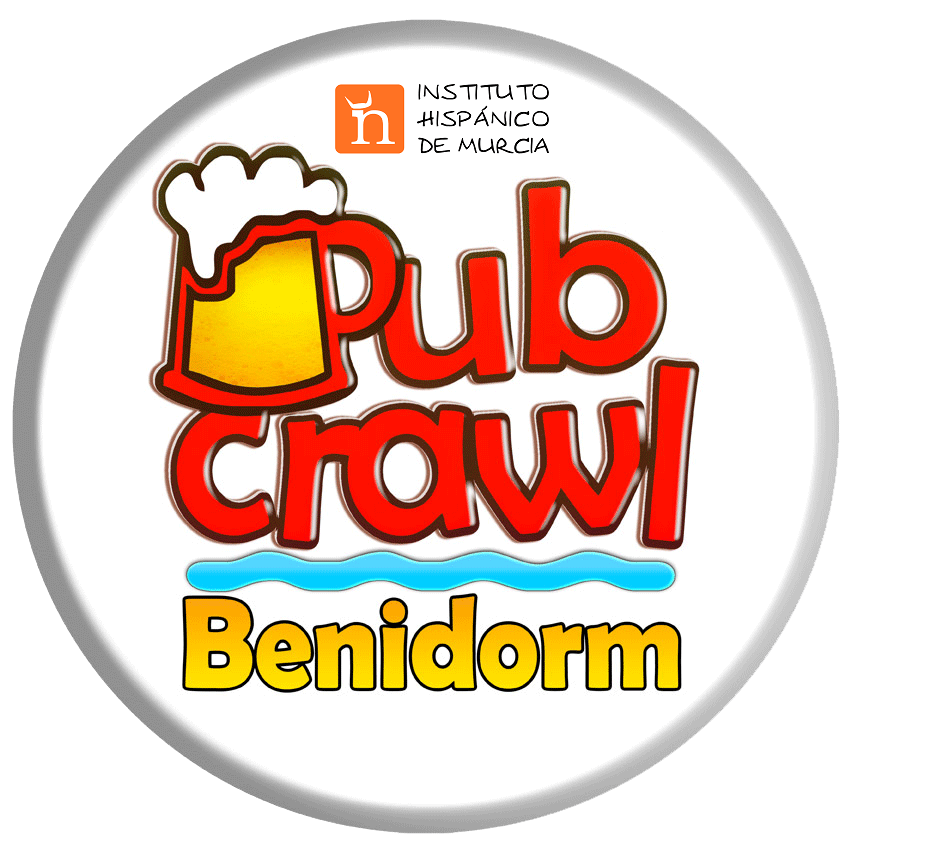 * PRICE: 19€ if you book & pay before Oct. 11th or 25€ for bookings after Oct. 11th. Only 55 available seats.
Private bus round trip.
Warming up and drinking games on the way.
Visit to 3 different clubs. No entrance fee.
1 free welcome cocktail and 1 free shot in every club included in the bar crawl list. 3 welcome cocktails and 3 shots included in total!
Travel insurance
* SCHEDULE:
Departure from Murcia, Plaza Circular (Mercadona bus stop) on Satuday at 21,00h
1,5 hours bus trip to Benidorm. Shot lottery, kiss lottery and warming up games on the way.
Arrival in Benidorm at 22,30h. approx.
Bar Crawl all night long
Departure from Benidorm at 06,00h. SHARP. You miss the bus, you take a taxi!
Arrival in Murcia at 07,30h. approx.
Instituto Hispánico de Murcia | Spanish Courses in Spain.