Please read this carefully to book a Spanish course in our school in Murcia.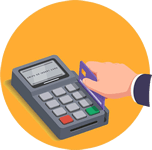 After sending your booking form, and in order to guarantee your place, you will also have to pay the full course and accommodation fee, or a €200 deposit which will be deducted from your total course fee (not applicable to our Long Term Spanish Course which will have to be paid at least 50% of the full price).
Accepted payment methods (please remember that all money transfer fees and currency exchange commissions – we therefore recommend payments in euro € – must be paid by the sender):
100% safe online credit card payment via our website. You can also use our customised general payment link.
Bank transfer to the following bank account:
Bank: Sabadell
Address: Calle Salzillo, 7, Murcia 30001 – Spain
Name: Instituto Hispánico de Murcia S.L.
IBAN: ES63 0081 1162 3700 0112 1814
BIC or SWIFT CODE: BSABESBBXXX
PAYPAL clicking here. Transactions are processed by PayPal Inc., so your credit card information is safe and never stored.
APPLE PAY and major credit cards are also accepted in our office.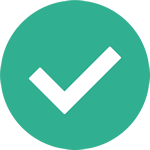 As soon as these steps are completed, we will send your course confirmation, your accommodation details if any, and the relevant instructions for your journey. If you have any questions before or after enrolling, do not hesitate to contact us. We'll be happy to assist you!