Get an B2 level of Spanish!
Would you like to get Spanish level B2 in two months?
If you are looking to improve your Spanish language skills, our B2 Spanish course in Murcia is just what you need. This course is designed for students who already have an upper-intermediate level of Spanish and wish to take their language proficiency to the next level – book today and take your Spanish to new horizons!
In order to take this course which consists of four lessons per day from Monday to Friday, it is necessary that you have previous knowledge of Spanish level B1, which you can check through our level test. In addition, we offer you the possibility to take this course online with a 10% discount.
Other schools provide Spanish courses. We offer experiences!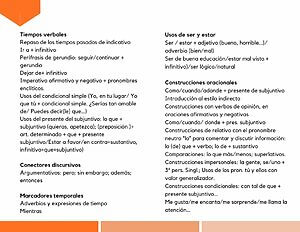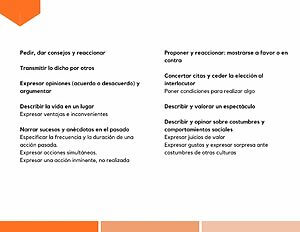 What does the B2 level consist of?
This is a high level of Spanish which focuses on effective and fluent communication. Once you have completed this level, you will be able to understand and produce complex texts, both spoken and written, in a wide variety of contexts. You will also have the ability to communicate fluently and accurately, using more advanced vocabulary and expressions.
The B2 level of Spanish is considered an upper-intermediate level and can be challenging for those who have no previous experience in learning the language. However, with a good methodology, a good teacher, adequate material and constant practice, it is possible to reach an advanced level of Spanish at this level.
This course is designed to last 150 hours, although it is important to bear in mind that each student has his or her own learning pace and that the difficulty may vary from person to person. In any case, with a good deal of effort and dedication, it is possible to pass this level and obtain the necessary skills to communicate fluently and effectively in a variety of situations.
Who can register for this course?
To take the B2 level Spanish course, we recommend that you have a previous level of Spanish equivalent to level B1, with basic oral and written comprehension and expression skills. In other words, you should have a previous knowledge of the language that allows you to communicate in everyday situations with a certain degree of fluency and to understand complex texts in Spanish. In addition, you are expected to have a positive, committed and proactive attitude to participate in the course activities and exercises, as practice is essential for improving your language skills.
In our B2 level Spanish course in Murcia we use a communicative methodology that focuses on each student. Our teachers are highly trained to help you develop your language skills through practice and interaction. During the classes you will be given the opportunity to participate in conversations and discussions, as well as activities and exercises designed to improve your grammar, vocabulary and pronunciation.
This programme has been developed to help you improve your Spanish language skills. To do this, you will have didactic classes, various practice exercises, and the best teaching team of native teachers. In addition, we will take into account the requirements established by the Common European Framework of Reference for Languages, an international system that certifies the language skills of certified people.
The objectives of this B2 level are to enable you to:
Expand the use of the Spanish language in a clear and concrete communicative context.
Acquire a more complex vocabulary to apply in everyday situations.
Practising verb tenses in a much wider context.
Learning to use important elements such as discourse connectors, time markers and the verbs ser and estar in a given and appropriate context.
Construct sentences of different types to apply them in social and professional contexts: discussing issues, analysing and comparing products, etc.
In general, the B2 level content is designed to consolidate the knowledge acquired in previous levels and to continue progressing in the learning of the Spanish language, with a practical and communicative approach that will allow you to cope with ease and confidence in everyday and professional situations in Spanish. Here are some of the topics that will be covered in the Spanish course focused on level B2.
Listening and speaking: in this module you will work on oral communication skills so that you can express yourself fluently and naturally in different situations, such as presentations, discussions, debates, exhibitions, etc. We will also pay special attention to listening comprehension, with exercises to improve your understanding of different accents and styles of speech in Spanish.
Reading and writing: Reading and writing skills will be developed, with the aim of enabling you to write well-structured and coherent texts, as well as to understand more complex texts, such as opinion articles, reports, essays, etc.
Grammar: the grammatical structures of Spanish will be reviewed and studied in depth, so that you will be able to use them correctly and appropriately in different contexts.
Vocabulary: vocabulary will be expanded, both in terms of general and specific terms, so that you can express yourself with precision and linguistic depth in different situations.
Spanish culture: you will work on your knowledge of Spanish culture and customs, so that you can better understand the language and the mentality of the native speakers.
What will you be able to do by the end of this B2 level?
By the end of our B2 Spanish course in Murcia you will be able to communicate fluently and accurately in Spanish. You will be able to understand and produce complex texts in a variety of contexts, as well as participate in discussions and debates in Spanish. In addition, you will have improved your listening and reading comprehension skills, enabling you to understand a wide variety of Spanish texts and accents.
What are the benefits of taking this course?
There are many benefits of taking the B2 Spanish course at Instituto Hispánico de Murcia. Some of them are:
Improve your communication skills in Spanish in formal and informal situations.
Learn more advanced Spanish vocabulary and expressions.
Improve your listening and reading comprehension in Spanish.
Increase your work and study opportunities in Spain and other Spanish-speaking countries.
Increase your confidence and self-esteem when speaking Spanish.
And if you wish to take an official exam, we recommend that you prepare properly by taking this course. With our communicative and practical methodology you will be well prepared for the DELE exam at level B2. We also provide you with additional resources and materials so that you can study and practice in your free time. By completing our course, you will have a solid foundation in the Spanish language and will be ready to pass the official exam with confidence.
Don't wait any longer to get started on your journey to mastering Spanish! Enrol now in our Spanish course in Murcia focused on level B2 and discover all the advantages of learning Spanish with us.
We look forward to seeing you!

Frequently Asked Questions
The Spanish Course Level B2 at the Instituto Hispánico de Murcia focuses on the development of language skills to achieve level B2 of the Common European Framework of Reference for Languages.
The Spanish Level B2 course at the Instituto Hispánico de Murcia covers topics such as comprehension and production of written and oral texts, grammar, vocabulary, and pronunciation.
Upon completing the B2 level Spanish course at the Instituto Hispánico de Murcia, students will gain a deeper understanding of the Spanish language, as well as improved ability to communicate in Spanish.