Vallarta (Mexico) Summer camp
Would you like to learn Spanish in Paradise?
Where better to study than in that place where learning is almost a vacation plan?
Imagine lying on a soft bed of golden sand, gazing out upon a beautiful azure ocean and a cloudless sky. Have you already pictured yourself?
Well, surrounded by the mountains of the Sierra Madre Occidental of the State of Jalisco, and by the Mexican Pacific, you will find Puerto Vallarta, a charming tourist destination with red roofs, golden sunsets and cobblestone streets.It is also known as "The Most Mexican Port", a place that has everything to spend an incredible vacation, beautiful beaches, hotels, a variety of restaurants and activities for the whole family.
And it does not really matter whether you are seeking a vibrant night life, or one of the most ecologically endowed places on earth, or a technologically connected oasis away from the craziness of big cities, or a place to come and simply decompress, Puerto Vallarta has it all, very good reasons to be included on your list of your next travel destination.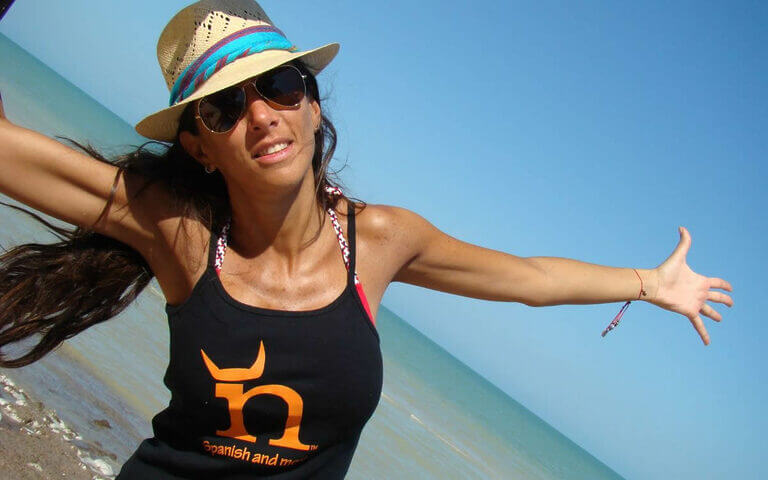 Our school, established in 2000, offers a variety of Spanish Courses in Puerto Vallarta & Nuevo Vallarta: from a relaxed beach vacation schedule to the intensity of an executive course, we are committed to excellence and the quality of our teaching is our priority, no matter how intense you wish your program to be. Furthermore, you can enjoy Vallarta's heavenly beach, one of the safest and most beautiful destinations of the Mexican Pacific Coast!
We are committed to excellence, and the quality of our teaching is a priority. Keep in mind that we have more than 20 years of experience. To ensure a deeper understanding of the language, we involve our students in our daily life and activities, ensuring that they learn Spanish, not just inside the classroom, but living the real Mexican lifestyle outside the classroom.
Additionally, we are proud to be rated 4.8 stars out of 5 from hundreds of independent Google reviews from students around the world.
Remember that we are the only specialists in Puerto Vallarta in Spanish classes for foreigners, and as we are specialists, what we do we do it well. More than 20 years of experience and almost 8000 students cannot go wrong.
Other schools provide Spanish courses. We offer experiences!
Our courses can be taken for periods of time different than those, online or face to face. Please contact us for further information and don´t forget to read our general conditions on bookings & prices. Remember there is a US$50 inscription fee and US$7 monthly for class materials. Special offers & discounts apply. All taxes included.
If you also need a place to stay, you can do so in one of our kind and friendly host families or in a hotel. We can offer you a good price from a hostel in the city center to a five-star all-inclusive luxury hotel. Contact us for more details.
The only specialists in teaching Spanish in Puerto Vallarta & Nuevo Vallarta
+20 years of experience
Almost 8000 happy students. Check out their reviews here
Qualified teachers and members of staff on payroll
Small group size. We guarantee quality education
DISCOVER PUERTO VALLARTA: