Instituto Hispánico is located right in the heart of the city of Murcia, in front of the University and next to Teatro Circo, surrounded by many places of interest such as the Cathedral, museums, bars and restaurants, and it is fully equipped. 
We don't suffer from the so-called bigness complex, so don't expect a big school, although remember we offer all Spanish levels according to the Common European Framework of Reference for Languages.
We care for all, so our school also has access for students with limited mobility with a special electric ramp, as well as accessible toilets.
Awesome methodology and teachers to study Spanish
The success of any Spanish language school stems from the quality of the teachers and the methods they use. That is why we count on a team of enthusiastic professionals, which, above all, aim to teach our students in an effective, enjoyable and professional manner.
They are the pillars of our school and what probably stands out the most is the contact between teachers and students.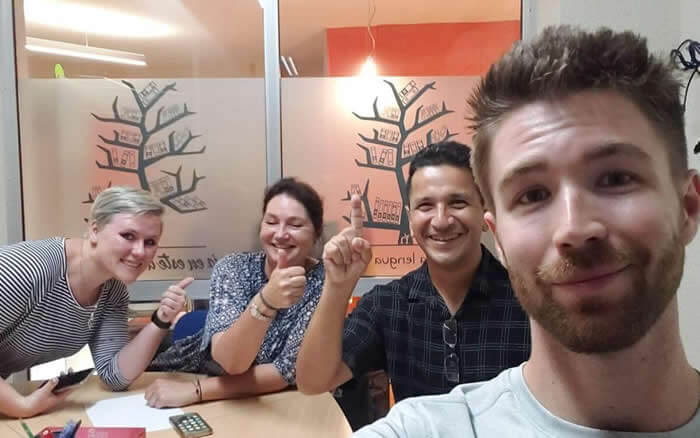 They are selected on their ability to listen, their friendliness, enthusiasm and patience, but most of all their love for teaching.
Most of them have been with us for a long time and are highly experienced in our effective way of teaching Spanish as a foreign language. In fact, most of them are examiners of the Instituto Cervantes.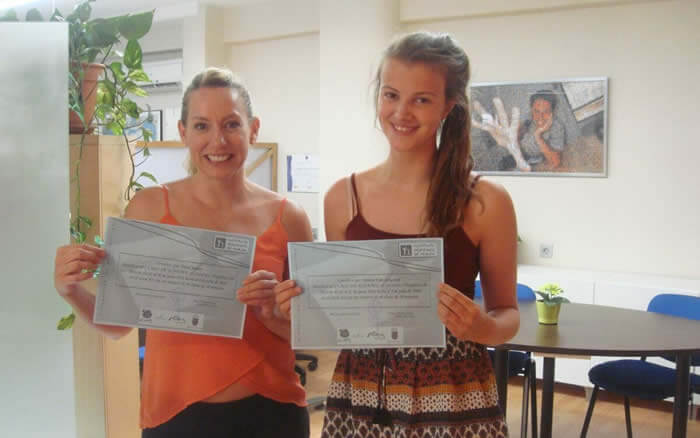 Elementary material necessary to learn Spanish
Throughout the course you will receive the didactic materials needed. Our textbooks are composed of a series of units with integrated homework exercises and practical activities through which you will, almost without noticing, learn to understand and speak Spanish. These units lead you in a structured and progressive manner through the Spanish language.
We use a combination of commercially published textbooks and supplementary materials created by our teachers.
And last but not least, note that every student is encouraged to speak Spanish from the very first day, and they do so, even total beginners.
Starting to speak in Spanish is starting to think in Spanish!